Reflecting on the fiscal year
In recent years, the UACJ Group has established new bases and proactively engaged in acquisitions and other strategic investments in response to growing demand for aluminum around the world. Taking advantage of this opportunity, our operations continue to grow in the global market. Now in our fourth year since management integration, these upfront investments are coming to fruition, such as the creation of a global production network that is competitive on several fronts including cost, quality and productivity. I honestly believe this is the year we will begin to see specific results.
During the first half of last fiscal year, there were modest signs of recovery in the global economy. Against this backdrop, the demand for flat-rolled products in Japan increased year-on-year. Within this business category, the demand for bottle-like cans benefited from the robust sales of canned beverages. In the automotive sector, demand continued to grow in line with the model changes of popular vehicles, which are now utilizing more aluminum body sheet. These factors resulted in robust demand for mainstay sheet materials. In extruded products, favorable demand for products related to trucks and buses continued, pushing up overall demand. Total domestic demand was also up slightly year-on-year.
Amidst this market environment, the UACJ Group recorded a year-on-year increase in sales volume, but due to the drop in the primary aluminum ingot price, net sales decreased 4.3% year-on-year, to ¥278.9 billion.
Although income was affected by lower inventory valuations stemming from the lower primary ingot price, operating income surged 16.9%, to ¥10.4 billion, owing to higher unit sales and cost reductions stemming from structural reforms. The rise in ordinary income was kept to 0.9%, reaching ¥7.4 billion; however, the investment burden with respect to strategic investment rose as the result of establishing a business to produce and sell aluminum automotive body sheet in the United States. Net income attributable to owners of the parent company fell 50.0% year-on-year, to ¥2.2 billion. This was a decrease compared to that reported for the first six months of the preceding year, when the Group recorded extraordinary income from insurance proceeds.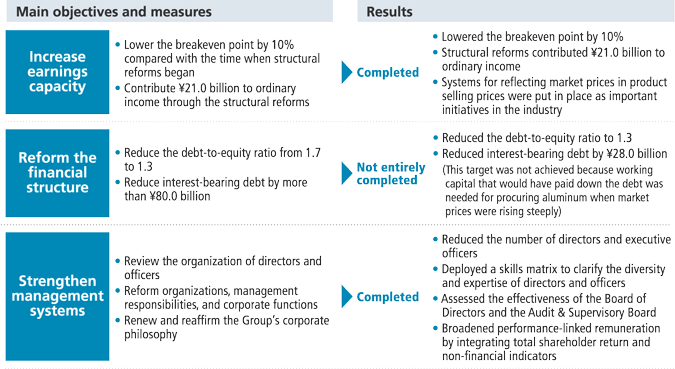 Strengthening the Global Production Network
Within the aluminum market, the UACJ Group believes that the demand for materials used to manufacture automotive parts will grow in the medium to long-term and that demand for can stock will be stable. Accordingly, these product categories are strategically important to us and investments have been appropriated to reinforce our supply structure. We have seen steady progress In the first half of this fiscal year.
Growing Applications for Automotive Aluminum Materials
In the automotive industry, aluminum materials are being used for a greater number of applications in response to stricter fuel efficiency regulations. In order to link this transformation to steady business growth, we are stepping up our ability to supply structural materials, complementing our traditional strengths in automotive body sheet and heat exchanger materials.
Making a new start in this direction, in April 2016, UACJ welcomed a leading North American manufacturer in the structural materials field to the Group and opened UACJ Automotive Whitehall Industries, Inc. (UWH). The structural materials field requires companies to have the technical capabilities and trustworthiness capable of ensuring safety. By acquiring the No. 1 brand in North America, we have secured strong competitive edge in a short period of time.
The UACJ Group has also established Constellium-UACJ ABS LLC (CUA) to manufacture and sell automotive body sheet in North America. CUA's new factory commenced operations in June 2016. The Logan Mill, which is jointly managed by one of our consolidated subsidiaries (Tri-Arrows Aluminum Inc.), will provide base materials to CUA. With this and the addition of UWH, our structure for supplying automotive parts and materials in North America has been enhanced.
To maximize these Group strengths, in October 2016 we established the Automotive Business Development Division. This new division will share information across divisions and Group companies involved in the automotive business, reflecting such information in business strategy considerations and new product development.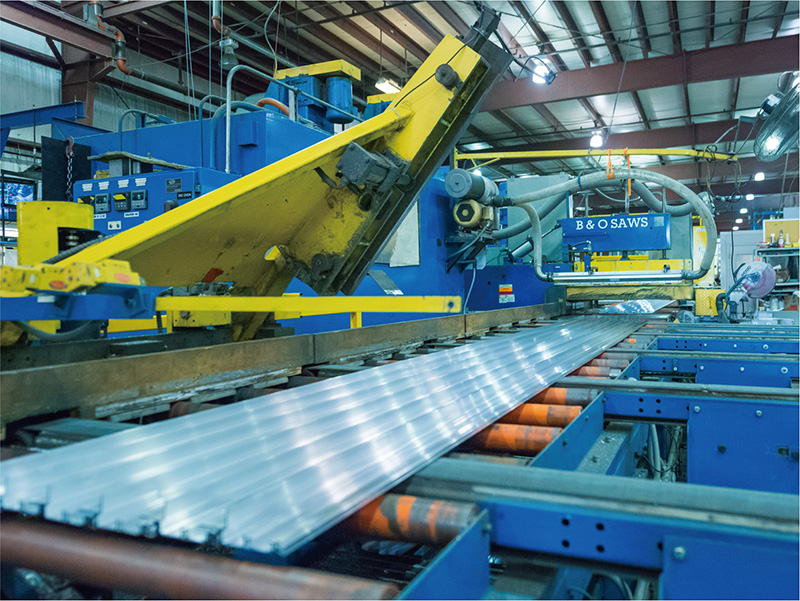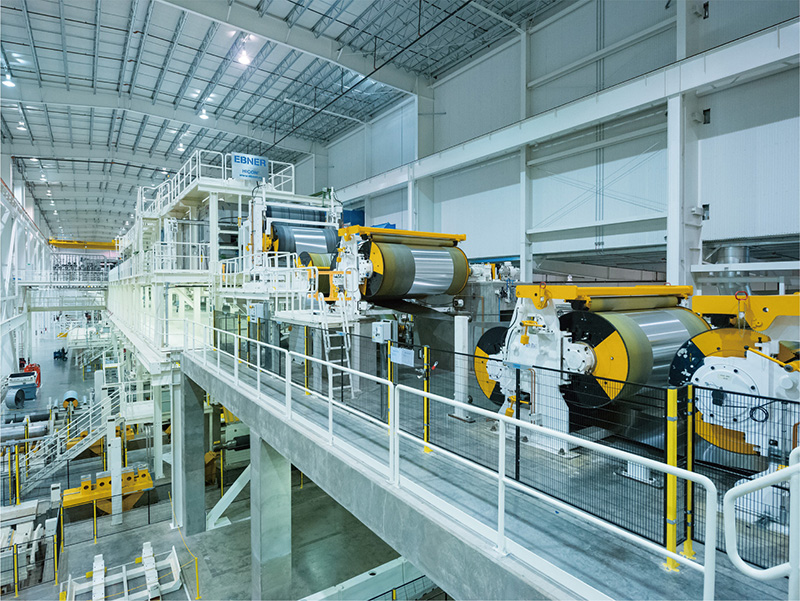 Reinforcing Our Global Supply Network for Can Stock
The UACJ Group is responding to an upturn in global demand for beverage cans by bolstering its global production and supply network.
As one aspect of production system reallocation that has been ongoing in Japan since integrating the former companies, we have concentrated can stock production at the Fukui Works. By augmenting production efficiency, we are enhancing competitiveness even further.
In North America, the world's largest market for can stock, the Logan Mill is one of the world's largest sheet rolling mills. This mill is considered to be world-class and demonstrates high cost competitiveness. As described earlier, the mill also supplies base materials for automotive parts. By boosting capacity, it should be able to maintain can stock production volumes, as well.
In Asia, where economic growth and a growing population is pushing up demand for beverage cans, we began building the Rayong Works at UACJ (Thailand) Co., Ltd in 2012. Fully integrated manufacturing has now begun in earnest at the facility, with monthly production topping 10,000t in October 2016. We plan to increase productivity in response to the growth anticipated in the future.
In this manner, we have a global supply network with three hubs—Japan, North America and Thailand—in place. By enhancing our global competitiveness in this field, we expect to reflect increasing demand as steady improvements in operating performance.
Forecast for the Future and Shareholder Returns
This year marks the second fiscal year of our three-year mid-term management, plan, "Global Step I." To reach our targets in the final year of the plan, next year we will need to realize success in various initiatives and lay in place the steppingstones to the next phase of growth. Going forward, we plan to continue making strategic investments to keep from missing out on opportunities. At the same time, we will take a prudent approach, closely monitoring our financial structure and demand trends to avoid over-investment.
The reallocation of manufacturing systems and consolidation of domestic production bases that we have been pursuing since the time of our integration has gone largely according to plan. We will continue working to build an optimal production structure while keeping a close eye on demand trends.
For the full fiscal year ending March 31, 2017, the forecasts made at the beginning of the year remain unchanged: increases in sales and income, with net sales of ¥600.0 billion, operating income of ¥24.5 billion, ordinary income of ¥20.0 billion, and net income attributable to owners of the parent company of ¥9.0 billion.
The dividend forecast stated at the beginning of the year remains the same as well. We anticipate dividends for the year of ¥6 per share, comprising interim and year-end dividends of ¥3 each.
To shareholders and stakeholders alike, I wish to thank you for your continued patronage of the UACJ Group, and request your ongoing support and guidance.