The UACJ Group has formulated the UACJ Group Vision for the Future, setting forth a clear direction for moving forward, and has developed the Global Step I Mid-term Management Plan for achieving Vision for the Future objectives.
To achieve the goal of being a globally competitive player in the aluminum industry, we aim to bolster our capabilities in terms of management and operational fundamentals, increase our competitiveness, and ultimately realize sustainable growth by enhancing our capabilities in each of our businesses and advancing our CSR activities.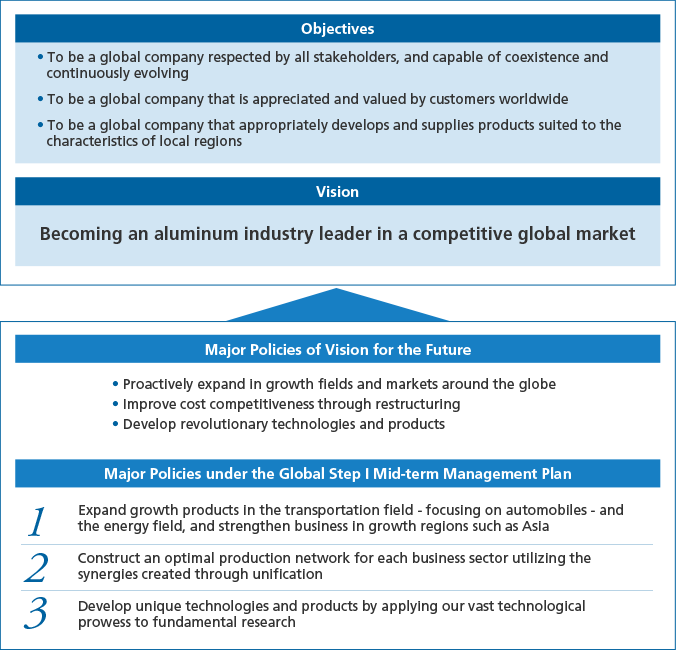 Below are discussions of the main initiatives we undertook in fiscal 2016 for the benefit of the environment, society, and governance.