Bringing out the maximum potential of aluminum
as a corporate enterprise that is essential in today's world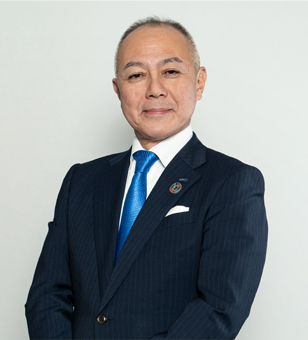 Aluminum is widely used in industry and people's lives today. Given the outstanding properties of aluminum, we are deeply convinced of the incredible possibilities it has to offer as a material. UACJ Corporation has been expanding internationally into one industry after another for over a century since its founding, driven by a desire to bring the benefits of aluminum to communities worldwide across an even broader range of applications.
Over the course of its history, the company continually refined its advanced aluminum production processes by applying world-class manufacturing capabilities and cutting-edge technical development. That enabled it to grow as one of the world's leading comprehensive manufacturers of aluminum. With the growth of the global economy, consumers have been increasing in number around the world. Consequently, the needs of their communities are broadening, including the need to reduce environmental burden through initiatives like aluminum can recycling and the development of lightweight automobiles. Against that backdrop, global demand for aluminum is on the rise.
Recognizing fresh opportunities for growth amid these trends, we are utilizing the unique properties of aluminum in R&D and applying our technical expertise to add value to products rather than supplying aluminum as a simple raw material. Making the most of the competitive advantages of each of the Group's businesses, we are offering that UACJ value in our products and solutions with a global outlook from our production network based in Japan, the United States, and Thailand.
Guided by our slogan, "Maximize the possibilities of aluminum in ways that contribute to society and the environment," all members of the Group are committed to making positive contributions to people's communities with aluminum as a corporate enterprise that is essential in today's world.
Miyuki Ishihara
Representative Director, President