Cast products have a long tradition. In the early aircraft era, forged products contributed to the domestic manufacture of metal propellers and engine blocks. Traditional forging techniques have been augmented with state-of-the-art technologies to enable the forging of large workpieces and rings, and the development of new alloys to meet increasingly sophisticated needs. Forged product ratings have also increased, and forging methods are changing from conventional mold forging to precision forging using the plamostar molding method, enabling the forging of high-quality impellers and other products.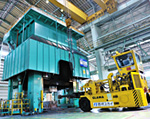 Manufacturing process for forged aluminum products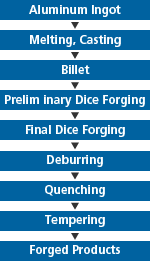 In the forging process, material is worked into shape by using hydraulic (water) pressure, hammers or other methods to enhance rigidity.
Manufacturing process for cast aluminum products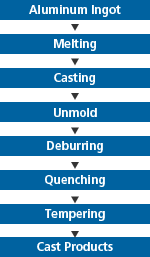 When casting, molten aluminum is poured into metal, plaster or sand molds to create the desired shape.
Examples of Aluminum Forged Products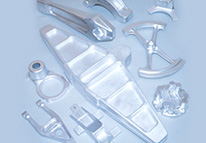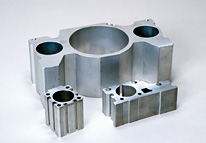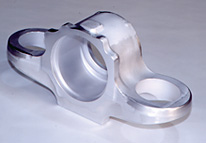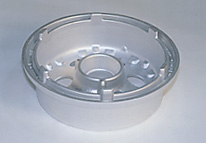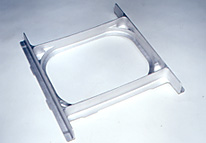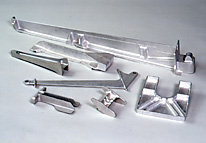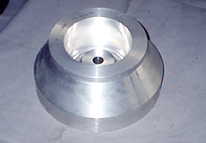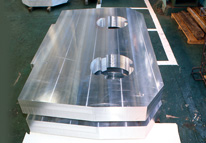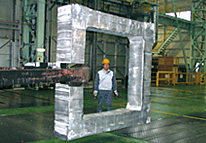 Examples of Aluminum Forged Products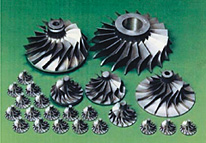 Example of Aluminum Forging Equipment