The UACJ Research & Development Division
Concentrating resources, for research and development of revolutionary next-generation products and technologies.

UACJ offers a very wide range of products, including rolled, extruded, cast and forged products, as well as processed aluminum products using these items as raw materials. Our products cover a wide range of uses, with everything from household aluminum foil to products such as H-II rocket tank materials which are used in the aerospace industry.
The Research & Development Division holds sole responsibility for all research and development at UACJ, from product and application technologies development, to the development of foundational technologies related to material design and manufacturing processes. The division aims to satisfy customer needs in a speedy manner, while also staying one step ahead of the times by pursuing development of revolutionary products and technologies. The division also carries out analysis with structural testing equipment, such as the latest transmission electron microscopes available.
In addition to traditional development of aluminum and copper alloys, the division also pursues next-generation materials development, including expanded application of CAE (Computer Aided Engineering) for the research and development of material structure control technologies and raw materials.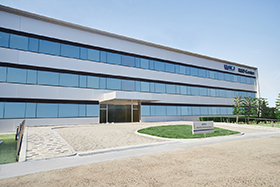 The UACJ Research & Development Division
Chitose 3-1-12, Minato-ku, Nagoya-shi, Aichi 455-8670, Japan
TEL: 81-52-651-2100
FAX: 81-52-651-8117
Major Research Themes
Technologies related to materials development
Process design
Application and processing
Manufacturing
Evaluation
Research Results
Technology and Research Journals section introduces the UACJ's research achievements.
Technology and Research Journals
Column 1


Predicting Needs through Proposal-based Research: Highly Rigid Panel Materials

At the Research & Development Division, we create new and highly innovative technologies. For instance, lightweight and highly rigid aluminum Smart Sheet® is manufactured using distinctive raised patterns, which greatly increase its flexural rigidity and strength. Compared to previously existing technologies, this approach improves rigidity, significantly contributing to thinner, lighter-weight aluminum sheets. The technology was achieved through a combination of fundamental knowledge in materials and plasticity mechanics, CAE technology, and press molding processing technology. Proposing such technologies to customers allows us to anticipate needs, and make broad contributions to society through the provision of innovative products and technologies.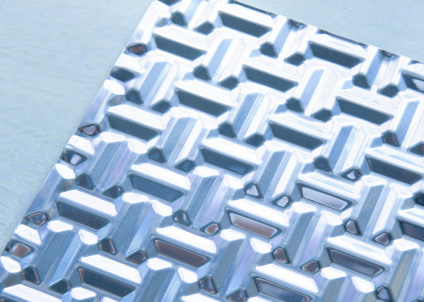 Column 2


Developing Automotive Heat Exchanger Materials through the Strengthening and Fusion of Different Technologies

By meeting together for in-depth discussions of the different technologies being researched, researchers at Research & Development Division is able to strengthen foundational technologies, and develop fresh and innovative next-generation products and applications. For instance, we have developed and commercialized-for-mass-production a variety of new and multilayered materials used in automotive heat exchangers, combining high-strength material design technologies, soft solder joining technologies, and anti-corrosion design technologies suited to a variety of environments. These materials include the world's strongest soft solder material, highly-functional material that combines joinability and corrosion-resistance in a single layer, and anti-corrosion material suited even for harsh environments in which exposure to exhaust is a factor. These achievements have garnered praise from customers in the automotive manufacturing industry, earning us prizes for both technology fusion and development.