We are refining our
business strategies
to get financial results
back on the right track.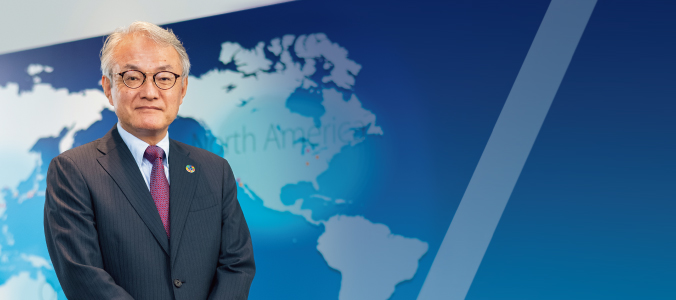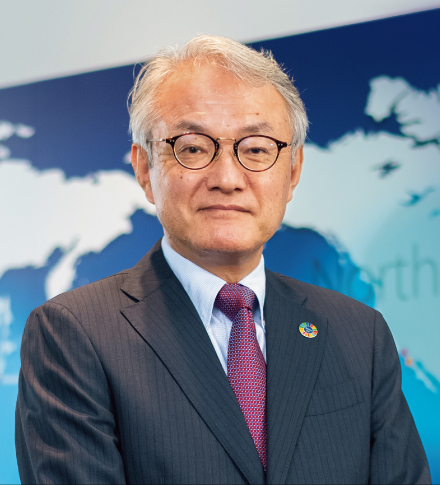 Miyuki Ishihara
Representative Director & President
Looking back on fiscal 2018
In fiscal 2018, ended March 31 2019, we launched a new mid-term management plan extending to fiscal 2020. We designated Asia and North America as growth markets in the plan, and subsidiaries operating in each region, namely UACJ (Thailand) Co., Ltd., and U.S.-based Tri-Arrows Aluminum Inc., successfully boosted sales volume of flat-rolled aluminum for can stock. We also designated the automotive parts industry as a growth industry, and capitalizing on strong demand in Japan, the UACJ Group posted solid sales of aluminum automotive body sheet and heat exchanger materials in fiscal 2018.
Despite such progress under the plan, the Group recorded declining sales of aluminum materials for IT-related devices and equipment as well as thick plates for liquid crystal and semiconductor manufacturing equipment. This poor performance was mainly attributable to China's economic slowdown, trade friction between China and the United States, and deteriorating market conditions on the whole. Meanwhile, a number of major factors had a negative impact on profitability, including soaring energy costs and a series of natural disasters in Japan, which caused production capacity utilization to drop.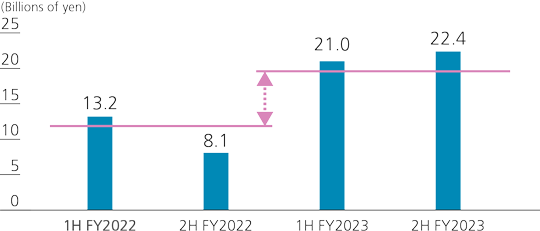 As a result of these and other factors, consolidated financial results were very disappointing in fiscal 2018. Although net sales increased 5.9% to 661.3 billion yen year on year, operating income dropped 49.1% to 14.9 billion yen, and ordinary income fell 68.0% to 6.2 billion yen. Net income attributable to owners of parent came in at 1.1 billion yen, down 90.9% compared with the previous fiscal year. Despite these results, the Company paid an annual dividend of 60 yen per share, the same amount as the previous fiscal year, adhering to our basic policy of stably and continuously delivering dividends to shareholders.
Future outlook
In fiscal 2019, UACJ (Thailand) will start up a new section of a factory as part of our third stage of capital investment there, and Tri-Arrows Aluminum will begin operating a cold rolling mill, which significantly boosted its capacity. Consequently, we foresee substantially increased sales volume of flat-rolled aluminum for can stock, the Group's mainstay product. We also expect demand for aluminum automotive body sheet and materials to remain solid in Japan given the growing need for lighter-weight automobiles.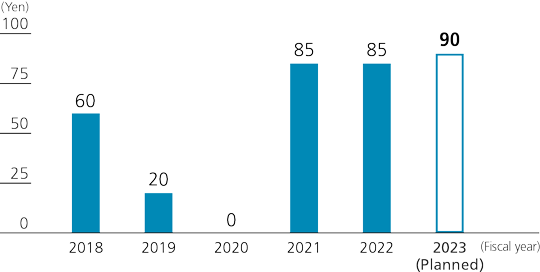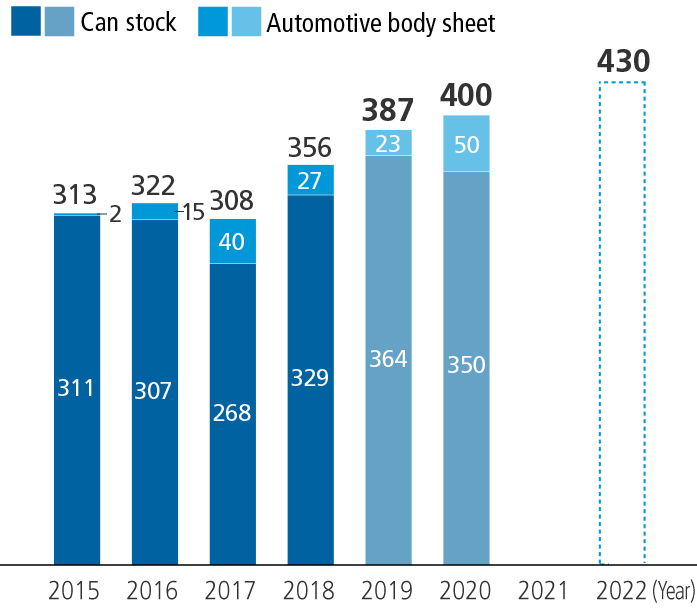 In addition, productivity levels are improving at each of the Group's manufacturing plants, and the dissolution of a joint-venture with Constellium N.V., which we announced in December 2018, will have a positive impact. Moreover, one-time losses incurred in fiscal 2018 due to equipment repairs and upgrades are not expected in fiscal 2019. Having taken all of these factors into account, we forecast substantially higher sales and income in fiscal 2019. Year on year, we expect net sales to rise by 7.4% to 710.0 billion yen, operating income to grow by 17.7% to 17.5 billion yen, and ordinary income to jump by 77.4% to 11.0 billion yen. Net income attributable to owners of the parent company is forecast to reach 3.5 billion yen, 213.5% above the amount in fiscal 2018.
Despite this favorable outlook, the Company's financial results fell far short of the targets we set in our mid-term management plan due to sluggish economic conditions in fiscal 2018. Aiming to close this gap, management is revamping its business strategies and will announce revisions to the plan midway through fiscal 2019. Under my leadership, all employees will work together to execute the revamped strategies with the goal of maintaining the trust that UACJ has earned from shareholders and investors over many years. As we pursue these endeavors, we ask the Company's shareholders for their ongoing support.