A World Class Manufacturer of Flat Rolled Products
UACJ was established in October 2013 when Furukawa-Sky Aluminum and Sumitomo Light Metal Industries merged their business operations. Both companies featured a distinguished history as aluminum producers in Japan. Together, their annual capacity for flat rolled products exceeded 1 million tons, establishing UACJ as a top-class manufacturer, not only in Japan but throughout the world.
The scale of UACJ's new operation ensures we stay cost-competitive, and are fully able to lead the world market as a major global aluminum group originating from Japan.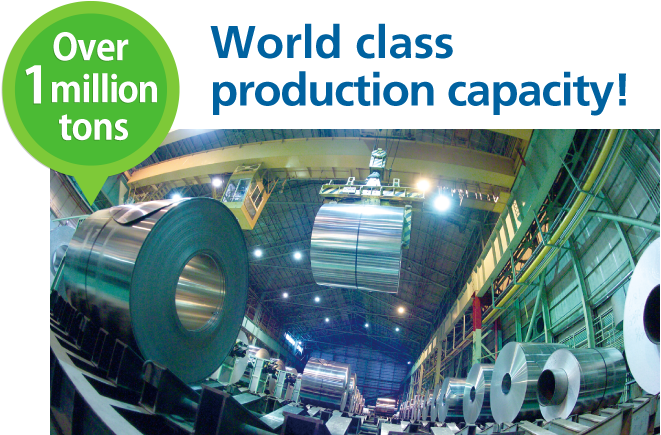 UACJ meets the needs of a variety of industries thanks to its comprehensive abilities
We supply aluminum products in a variety of forms to meet differing needs, including rolled, extruded, foil, cast and forged products, as well as processed and color-coated products that use these items as raw materials. Each of these products and processes requires unique equipment, technologies and expertise. UACJ'S multiple facilities and great depth of experience allow us to offer a full selection of manufacturing options.
As Japan's foremost comprehensive aluminum manufacturer, and one of few such companies in the world, UACJ is able to meet the diverse needs of a wide range of industries. We produce everything from everyday items such as aluminum cans and automobile part materials, to electronic and medical products, and even part materials for rockets and aircraft.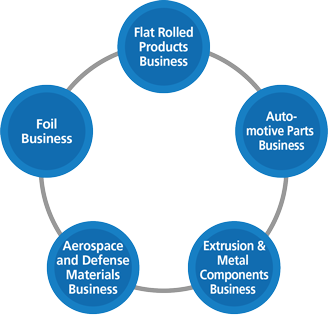 Technology for the Automobile Industry
Automobile weight reduction leads to improved fuel consumption and helps reduce CO2

In recent years, growing environmental concerns and sudden jumps in crude oil prices have increased pressure on the automobile industry to improve fuel consumption by reducing vehicle weights. This has led to an increased use of aluminum, which is lighter than both steel and copper.
UACJ offers aluminum part materials with a high level of added value, including alloys specifically optimized for use in the high-temperature molding of automobile bodies. We also boast the number one share for heat exchanger materials in the Japanese market, and are one of the few companies in the world capable of manufacturing compressor wheels.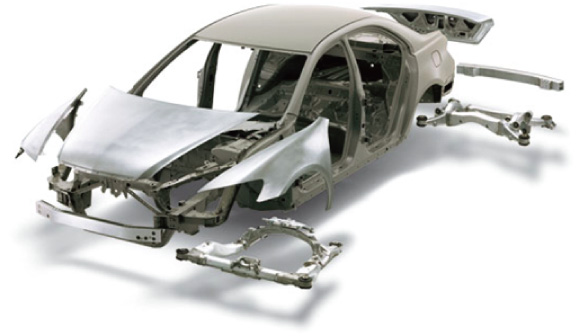 Features for the Computer and Smartphone Market
Providing smaller, thinner and lighter-weight products

Information devices such as computers and smartphones have advanced in a variety of ways, not only growing smaller, thinner and lighter, but also providing more diverse and sophisticated features coupled with lower power consumption.
Aluminum is helping to support this progress through its inclusion in components such as small, high-volume electrolytic capacitors, which offer exceptional reliability and cost-performance. Thanks to its light weight, durability, heat dissipation, machinability and lustrous appearance, aluminum is also frequently used in structural materials and casings.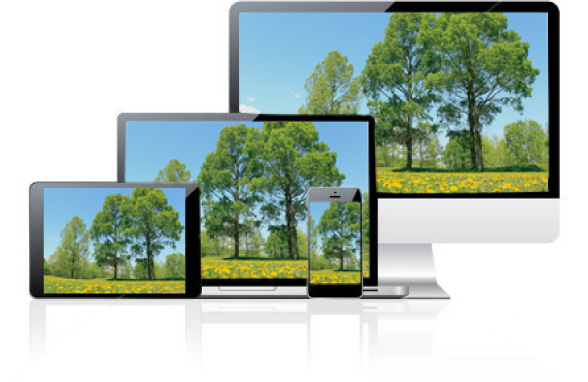 Features for the Medical Product Industry
Safe, odorless and hygienic materials

Pressed into an ultrathin foil, highly pure aluminum provides a safe, odorless and very hygienic material that can be used in packaging for various medical products, including blister packaging for pills and tablets. When creating such items, UACJ enforces strict manufacturing and quality control systems that take hygiene into consideration and are in line with international GMP standards for medical products.