Creating quality products using world-class facilities and technologies
With the increasing versatility of aluminum, customer needs have also grown more varied and sophisticated, leading UACJ to offer many products that are available nowhere else.
For example, the massive aluminum plate used on the exterior of LNG tankers stretches several dozen square meters, requiring large-scale production facilities, and the technology to ensure consistently high quality. Thanks to our unique facilities and technology, UACJ is the only manufacturer in Japan capable of producing this plate, and one of few such manufacturers in the world.
Likewise, to ensure absolute safety, the aeronautics industry will only employ manufacturers capable of meeting the strictest quality standards. UACJ is one of a limited number of companies to acquire the international certifications required by the industry, allowing us to provide high-quality aluminum part materials to aircraft makers around the world.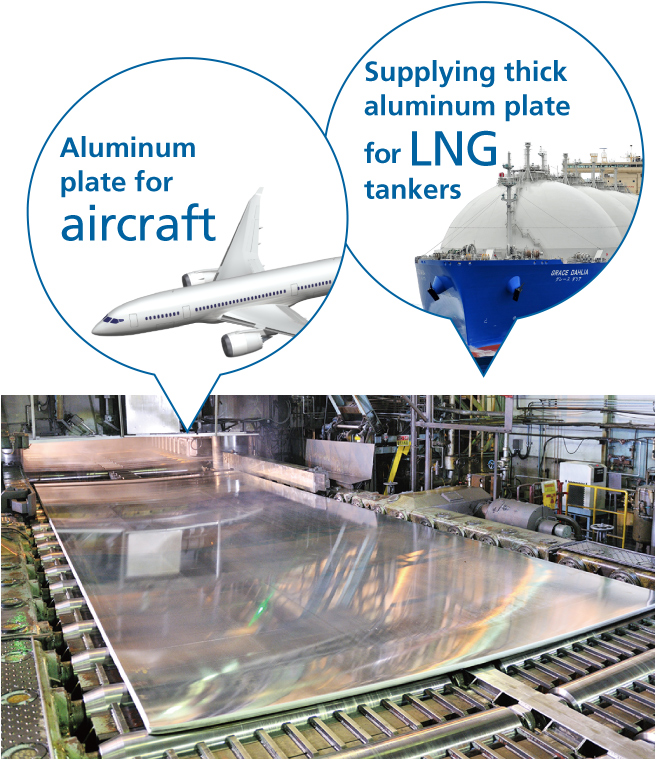 Principal Manufacturing Base 1: Nagoya Works
Handling One-Quarter of Japan's Aluminum Sheet Requirements

The Nagoya Works is one of the largest plants in Japan, and currently provides approximately one-fourth of all aluminum plate used in the country. To ensure optimum quality, the plant uses highly advanced manufacturing facilities, including a cold rolling production line featuring thickness accuracy technologies designed to the most stringent standards, and an integrated coating line found in only a few locations around the world.
The plant also features an extrusion production line and other facilities and technologies necessary to meet the most sophisticated customer demands. This includes a high-speed draw bench to increase dimensional accuracy, and a vertical quenching furnace capable of satisfying the strict standards for aeronautic materials.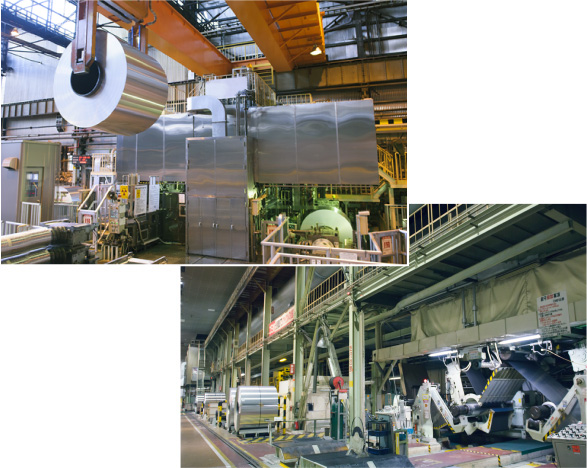 Principal Manufacturing Base 2: Fukui Works
World-leading Facilities with International Aeronautic Certification

The Fukui Works features a full lineup of large-scale manufacturing equipment, including one of the world's largest hot rolling lines, capable of lengths of 400 m and widths of 4.3 m, and some of the most sophisticated casting equipment in Japan.
The plant is the first site in Japan to acquire internationally recognized AS 9100 certification for aeronautic materials. It is also the only* aluminum manufacturer in Japan to have acquired certification under Nadcap, an international accreditation system for aeronautic manufacturers.
* At end of March, 2012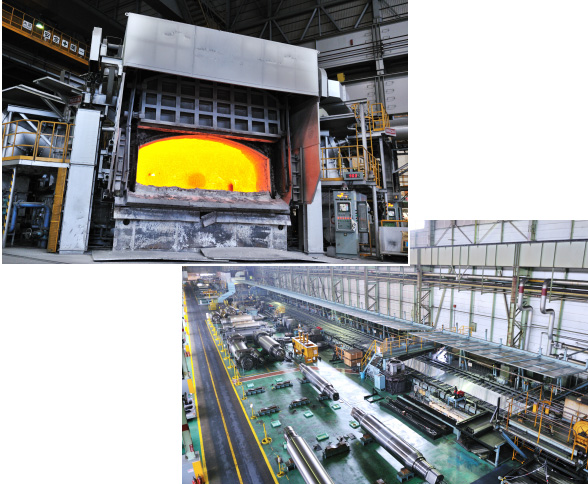 Meeting cutting-edge needs with next-generation products and technologies
UACJ takes a total approach to research and development, ensuring we explore the many as yet undiscovered possibilities of aluminum and meet diverse customer needs. This encompasses everything from the development of foundational technologies related to material design and manufacturing processes, to the development of products and application technologies. We also cooperate with the world's most cutting-edge research facilities to create new innovations.
As the heart of R&D at UACJ, the Research & Development Division is committed to quickly and accurately meeting the needs of customers throughout Japan.