UACJ Technical Reports (Technology and Research Journal)
"UACJ Technical Reports" is a technical and research journal that describes the UACJ Group's research results and introduces new products and technologies.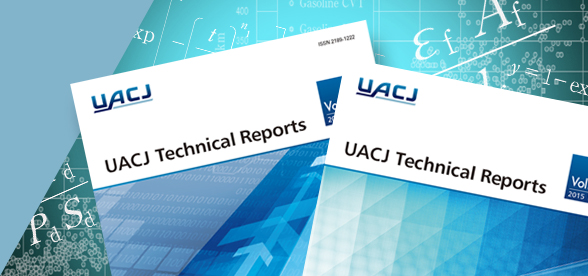 "UACJ Technical Reports" is a newly published technical and research journal that combines two previous regular publications, the "Furukawa-Sky Review" and the "Sumitomo Light Metal Technology Report."
Aimed at becoming the leading informational and academic periodical on technological developments related to aluminum and aluminum alloys, copper and copper alloys, this journal contains the UACJ Group's leading-edge technological and development information.
The Latest Review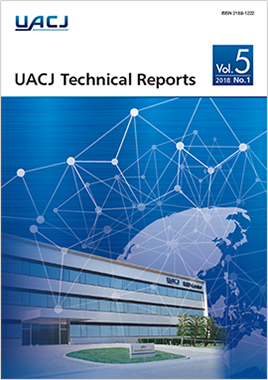 Contents
Foreword: UACJ's R&D Activities for the Functional Aluminum and its Future Vision
Technical Papers: Effect of Grain Refiners on Aluminum Twin Roll Casting Process
Technology Articles: Aluminum Processing by Hot Blow Forming
Products: Development Award of Japan Aluminum Association in 2017
Development of Pre-coated Aluminum Fin Stock with Excellent Hydrophilicity and Drainage
Furukawa-Sky Review, the technical and research journal published by former Furukawa-Sky Aluminum.
Sumitomo Light Metal Technical Reports, the technical and research journal published by former Sumitomo Light Metal Industries.
(Japanese version only)