Sharing Manufacturing Prowess to Promote Overseas Industrial Development
The Rayong Works of UACJ (Thailand) Co., Ltd. (UATH) was opened in 2014 in response to rapidly growing Asian demand for aluminum. With annual production capacity of 180,000 tons, the Rayong Works is an integrated facility able to handle everything from the production of ingots, to hot rolling, cold rolling, and finishing.
In preparing to begin operations at the works, we paid special attention to the training and education of local employees. To instill UACJ's principles regarding manufacturing work, transfer practical know-how, and foster a feeling of unity as employees of the UACJ Group, we invited 35 Thai interns to one of our Japanese works in 2012. Under the guidance of dedicated instructors, these interns received practical hands-on training, and instruction in safety and other topics. Aiming to have the Rayong Works operate entirely with local employees in the near future, we continue to increase the level of on-the-job training local employees receive from their Japanese counterparts.
Thailand is presently undergoing an expansion in manufacturing, and, as indicated by the wide media coverage of the November 2015 UATH opening ceremony, much is expected for UATH. Our intent for UATH is not to have it simply emulate manufacturing in Japan; rather, we intend to contribute to the development of Thai manufacturing by promoting the establishment of a manufacturing culture that is suited to local customs and values, and helps local employees refine their manufacturing capabilities.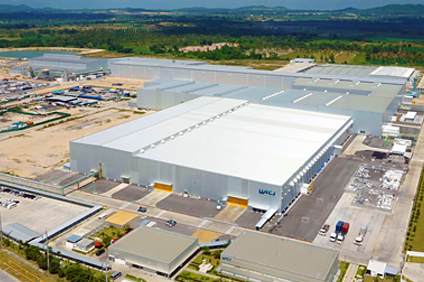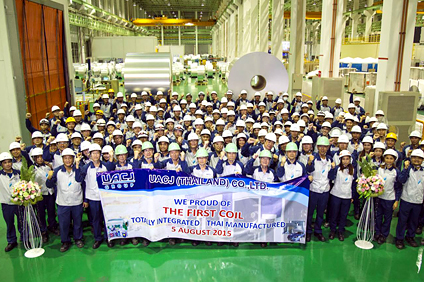 UACJ Group Safety and Health Activity Presentations as a Forum for Group Members to Compete on Safety
The UACJ Group makes employee safety, hygiene, and health the top priority in everything it does and advances safety and health activities with participation by all employees.
Together with the birth of the UACJ Group, we began, in fiscal 2014, to hold UACJ Group Safety and Health Activity Presentations to more prominently promote safety and health activities. These events serve as a forum for exercising Group-wide synergy in having individual business locations share their discoveries and ideas on safety and health. At the third iteration of this event, in July 2016, 13 teams from 12 UACJ Group business locations gave presentations on their safety and health initiatives and what they achieved. In the end, a presentation by the Nagoya Works on how identifying the true causes of a problem can start with a simple conversation was selected as the overall winner.
With Group members pressing each other on in this way, every day is a day for improving safety and health at the UACJ Group.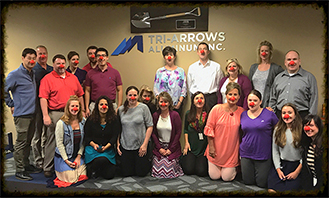 Most Outstanding Presentations
| | Topic | Team |
| --- | --- | --- |
| 2014 | Our safety activities (Identifying hidden work and assessing risks) | UACJ Nagoya Works |
| 2015 | Safety activities in quality assurance (Using close calls to mitigate risk) | UACJ Fukui Works |
| 2016 | Conversation as a start for pursuing the true causes of problems | UACJ Nagoya Works |

Providing Aerospace Products of Exacting Quality from Globally Certified Works
With a large-scale rolling mill 400 meters long and 4.3 meters wide, and other manufacturing equipment ranking among the world's largest, the Fukui Works turns out highly sophisticated products with unwavering quality and is UACJ's flagship manufacturing location.
The aircraft and rocket components produced by the Fukui Works must meet exacting quality standards set for ensuring performance in the harsh conditions of space and are made by only manufacturers that have passed a rigorous certification process. The Fukui Works is the first Japanese aluminum product manufacturing facility to earn the aerospace industry's AS9100 global quality certification. It is also the first Japanese aluminum product manufacturing facility to earn the NADCAP accreditation, a global certification with strict requirements concerning ultrasonic flow detection and other special processes.
By maintaining facilities compliant with some of the world's most rigorous certification requirements, and providing components that meet stringent quality standards, we are making an important contribution to the development of the world's aerospace industry.