Responses to climate change
Information Disclosures Based on the TCFD Recommendations 
Basic approach
Working from the premise that the global environment is essential to all life, the UACJ Group believes that addressing climate change proactively is an important responsibility for any member of society, and as such has designated this as one of the Group's management materialities. The UACJ Group deems both the promotion of closed-loop recycling— which it is hoped will be extremely beneficial with regard to efforts to achieve carbon neutrality by reducing emissions of greenhouse gases such as CO2—and the development of the aluminum products that are so useful in energy conservation as being important themes for management.
In September 2021 we declared our support for the proposals of the TCFD (the Task Force on Climate-related Financial Disclosure), and joined the TCFD Consortium, an organization of businesses that support the TCFD in Japan. Going forward, we will work to take our response to climate change even further through the analysis and assessment of risks and opportunities that climate change represents to the UACJ Group based on scenarios we have tailored to our business.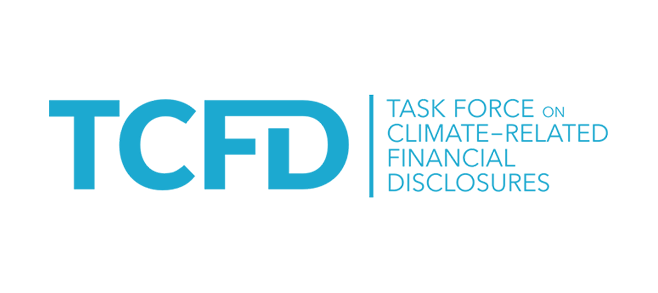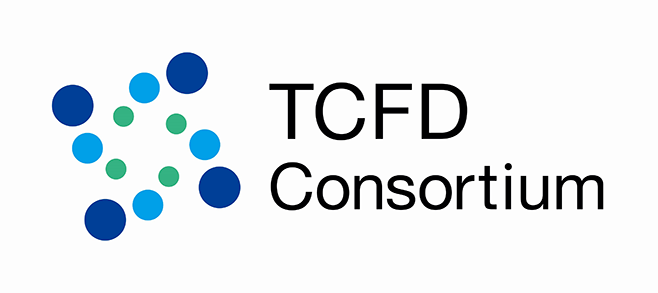 Governance
On April 1, 2021, UACJ established a Climate Change Countermeasures Steering Committeee chaired by the company president as an organization for initiatives to address climate change. Through this committee, we have established working groups for carbon neutral measures, recycling promotion, and promotion of conversion to aluminum. The results of working group studies and activities are reported to the Management Committee and to the Board of Directors if necessary through the Climate Change Countermeasures Steering Committee for resolution, so that management is directly involved with governance.
Strategy
UACJ is analyzing the risks and opportunities associated with medium- and long-term climate change when climate change scenarios for a target of 1.5°C are taken into consideration, and is creating a roadmap for the achievement of this target. Beginning in next fiscal year, we will disclose and report through media such as our corporate website and integrated report, and work to communicate with our stakeholders.
Risk management
A TCFD Response Team that has been set up within the secretariat of the Climate Change Countermeasures Steering Committee is tasked with identifying risks and opportunities in line with the TCFD framework, and creating scenario road maps. As UACJ has a policy of addressing climate change as a unified Group, the TCFD Response Team includes members from broad cross-section of organizations within the Group, including sales, manufacturing, legal, risk management, public relations, sustainability promotion, and the finance division.
Anticipated impact on UACJ Group business (risks and opportunities)
Risks/Opportunities (Type)
Content of risks and opportunities
Risks
Transitional risks
Policies/Regulations
We are told that at present more than 90% of the carbon dioxide emissions associated with aluminum products made by the UACJ Group can be attributed to the use of electricity generated through thermal power to produce the new ore that is one of the raw materials we use.
Accordingly, any decision to institute carbon pricing systems associated with power generation by the countries from which we import new ore will lead directly to higher manufacturing costs.
Market
We must hasten the creation of a system that will allow the collection and recirculation of recycled materials more effectively and in a broader capacity.
Delaying this system will hinder the acceleration of closed-loop recycling, and may also increase costs unnecessarily as procurement of recycled materials becomes more difficult.
Reputation
A large amount of electricity is consumed in the process of mining new aluminum ore, refining it to alumina, and then smelting the result into aluminum. Since most electricity is currently derived from thermal power sources, there is a trend towards negative campaigns being held against the use of aluminum due to it being environmentally unfriendly. This must be overcome through the promotion of closed-loop recycling.
Physical risks
Acute, chronic
The increasing frequency with which natural disasters assail manufacturing facilities in Japan and overseas means that there is a greater risk to continued production, while recovery costs grow. Moreover, rising temperatures cause working conditions to deteriorate, and are increasingly like to have a negative effect on the stable continuation of production (production volumes).
Opportunities
Recycling-related technologies
The UACJ Group will take the lead in constructing a system that allows closed-loop recycling—which is expected to reduce CO2 emissions throughout the supply chain—of a broader range of products in a more efficient manner. This will give us an opportunity for differentiation from our competitors and competing materials.
Introduction of carbon pricing
As the economic value of reducing CO2 increases, we hope to be able to leverage the light weight and easy heat transfer characteristics of aluminum products to help reduce CO2 emissions both by our direct customers and across the entire supply chain. We expect that this will lead to an increase in the sales of our products.
Progress in market decarbonization
We anticipate that the demand for environmentally friendly aluminum products made using closed-loop recycling will grow in areas such as food and beverage containers and equipment used for transportation.
Market
We anticipate an increase in the demand for aluminum products as materials suitable for the development of infrastructure. We also think there will be an increase in demand for aluminum as a material for beverage containers and air conditioners.
Materials that can be recycled easily
Through closed-loop recycling we hope to present the market with the appeal of aluminum products as exemplified in the can-to-can concept. Products can be reborn over and over again in their original form, as environmentally friendly materials that reduce environmental impact and help to bring about the growth of a sustainable society.
Indices and targets
UACJ has designated "addressing climate change" as one of its materiality issues, and in Vision 2030 (released in May 2021) set a KPI for fiscal 2030 of reducing CO2 emissions by 22% over fiscal 2019. From fiscal 2020, we have been calculating and publicizing emissions of greenhouse gases for scopes 1, 2, and 3*2, and will promote efforts to cut emissions to reach our fiscal 2030 target.
*1 BAU: An abbreviation for Business As Usual. The BAU ratio refers to cases where the current status is maintained without any measures being taken. For this target, it refers to a case in which no change is made to production volumes or mixes with reference to fiscal 2019.
*2 Scope 1: Emitted directly through in-house combustion of fuel
Scope 2: Emitted indirectly when generating electricity for use in-house
Scope 3: Upstream and downstream emissions throughout the entire supply chain
Voluntary Participation in the CDP 
By voluntarily participating in the Carbon Disclosure Project, an international climate change initiative, we are furthering our activities to fight climate change while gaining an objective way to evaluate our greenhouse gas management. As one example, we are following the Greenhouse Gas Protocol's definitions for scope 1 (Direct GHG emissions from the burning of fuel internally), scope 2 (Indirect emissions from the generation of purchased electricity used internally), and scope 3 (Upstream and downstream emissions throughout the supply chain) in categorizing and calculating greenhouse gas emissions, and disclosing them on our website.