Press Releases 2012
(The former Furukawa-Sky)
Furukawa-Sky Ranks Eighth of 3,570 Companies in "2012 Corporate Website Ranking of All Listed Companies," Earns Top Position in the Industry
December 3, 2012
Furukawa-Sky's corporate website ranked eighth overall in the 2012 Corporate Website Ranking of All Listed Companies announced by Nikko Investor Relations Co., Ltd. Furthermore, we were top in our industry sector. This was a substantial improvement from last year's ranking of 16th overall, and we maintained the top site rating in the industry for the second consecutive year.
We completely revamped our website in October 2011 as part of our aim of providing an abundance of information in an easy-to-understand and easy-to-use manner to a wide range of stakeholders, including customers, business partners, shareholders, investors, students and local communities. In particular, we have augmented our product, IR and corporate information. Also, in line with the global development of our operations we have added English- and Chinese-language versions of our site. Furthermore, this fiscal year we have added new functionality by creating a smartphone-oriented website and promoting links with a social networking service.
We plan to continue enhancing our website, aiming to expand its content and structure the site to make it more easily understandable.
Note: About the "Corporate Website Ranking of All Listed Companies"
This corporate website ranking is determined according to 144 objective criteria in three categories—easy to understand, easy to use, abundance of information—and covers all 3,570 of the companies listed in Japan. This year amounts to the 10th time that we have received a ranking since 2003, when we began conducting surveys aimed at enhancing our disclosure and cultivating an awareness of information about the Company at the time of its founding.
"2012 Corporate Website Ranking of All Listed Companies"
URL: http://www.nikkoir.co.jp/rank/about_2012.html (Japanese only)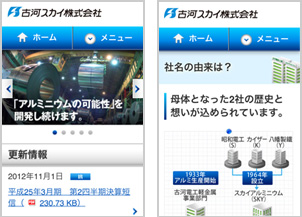 Website for smartphones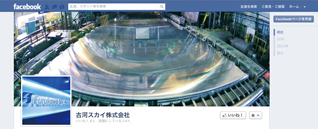 Public Facebook page