Overview
The Nagoya Works is one of Japan's largest manufacturing plants, producing over 300,000 tons of aluminum materials per year. As UACJ's principal plant, Nagoya Works offers comprehensive aluminum sheet production, covering everything from ingot manufacturing to hot-rolling, cold-rolling, surface treatment, and finishing processes such as heat-treatment, straightening, and cutting.
In order to meet increasingly diverse and sophisticated customer needs, the Nagoya Works supplies high-quality, high-precision aluminum sheet products with a level of value above and beyond world-standards for technology and quality.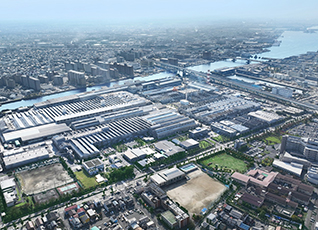 | | |
| --- | --- |
| Manufacturing item | Aluminum sheet products |
| Site area | 503,000m2 |
| Founded | September 1941 |
| Number of employees | 1,106 |
Address
Chitose 3-1-12, Minato-ku, Nagoya-shi, Aichi 455-8670, Japan
TEL: 81-52-654-1111 FAX: 81-52-654-0498
Main Facilities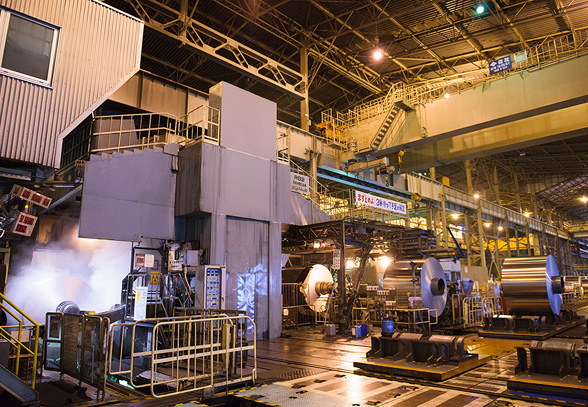 Fast and Extremely Accurate 6-High Cold Rolling Mill
Nagoya Work's cold-rolling process can produce large aluminum sheet coils of over 2m in width and 2m in outer diameter. Using computer-controlled coil carrying systems and in-house developed control systems, Nagoya Works combine a high level of accuracy with world-class speed, producing aluminum sheet with thickness that is consistent throughout its length and with minimal crosswise warping.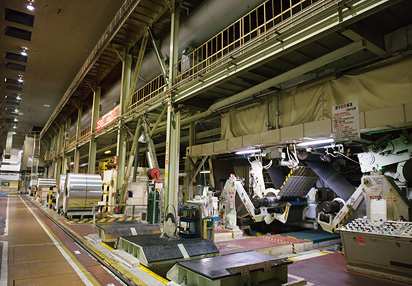 Coating line for beverage can lid materials
The world's first integrated coating line, offering high-speed treatment in a single process for cold-rolled coil, covering warp straightening, surface treatment, coating and panting, surface inspection, and defect marking.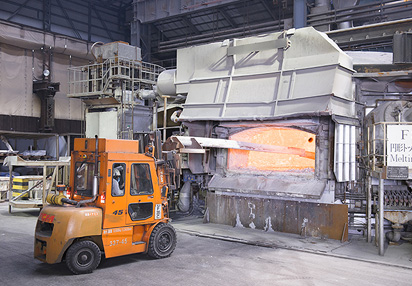 Smelting and casting furnace
Produces ingots for rolling, over 2m wide and 10m long.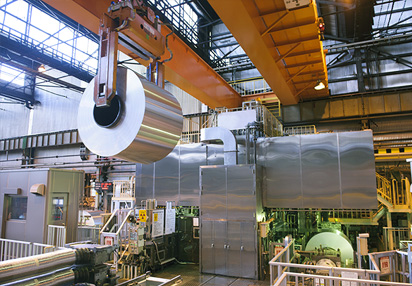 Cold-rolling mill for thin sheet
Produces coil of up to 50µm thickness, quickly and with a high degree of thickness accuracy.