Special Feature(December 2018)

UACJ is a comprehensive aluminum manufacturer with R&D capabilities and processing technologies that have been accumulated over more than 100 years. Going forward, we will leverage these merits to go beyond providing aluminum as a material and evolve into a company providing solutions with added value.
We will use aluminum to respond to issues facing customers and society with the aim of becoming a company the world cannot do without.

R&D Leveraging Materials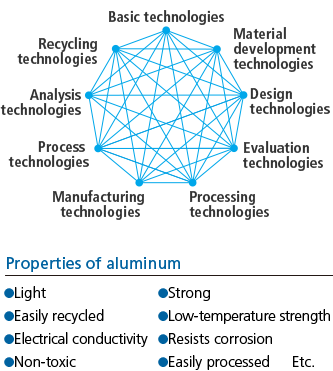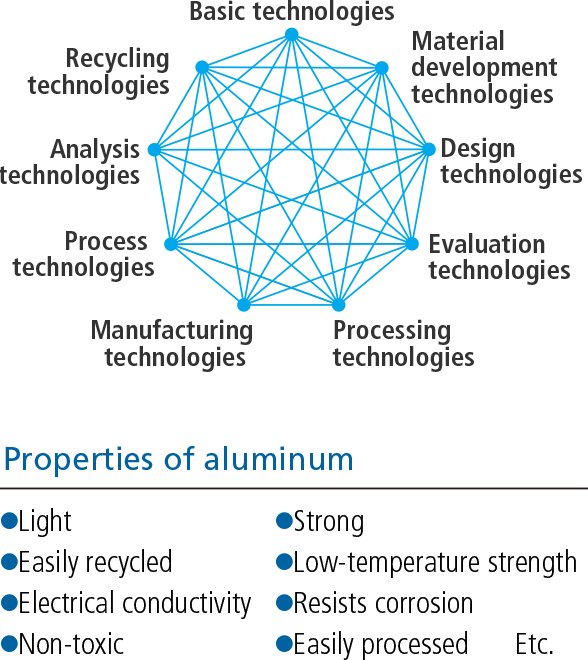 Six Businesses Producing Various Processes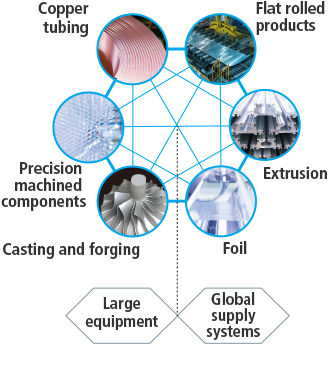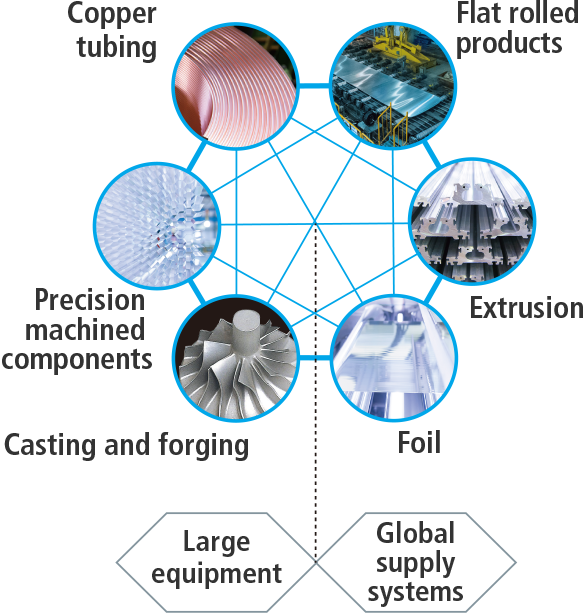 Providing solutions with added value through Group coordination
Examples

Developing products with higher quality through coordination between the extrusion and precision machined components businesses

UACJ combines processing technologies accumulated in each of its businesses with unique expertise to create new possibilities for aluminum. One of these achievements is a lightweight aluminum bumper assembly. The R&D Division collaborated with the precision machined components business to realize an outstanding design and substantial weight reduction while maintaining rigidity. This product was used on the 4th generation "Mazda Roadster" released in 2015.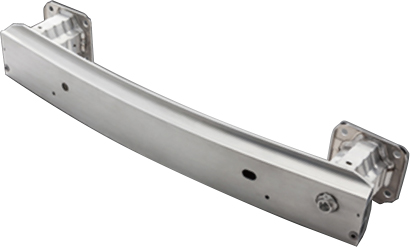 Examples

Utilizing research and development capabilities to develop alloys suitable for every application

Utilizing its substantial knowledge of aluminum, UACJ is working on alloy developments to solve the diversifying needs of customers and social issues. In 2017, we developed "ZK75" for IT cabinets, which has about twice the strength of conventional products. It was used for the "arrows NX F-01J" as it resolved insufficient strength issues surrounding the pursuit of thinner and larger smartphone screens.