Special Feature (December 2020)

Amid widespread discussions of environmental problems such as climate change and ocean plastic waste in recent years, aluminum has attracted attention as a material that can contribute to solutions. Against that backdrop, the UACJ Group declared its commitment to contributing to the sustainability of society in its mission statement, which was renewed this year. Specifically, the Group is focusing on aluminum recycling as a means to facilitate a circular economy (an economic system that minimizes waste by recycling products and resources that had previously been destined for disposal). This special feature looks at the importance of aluminum recycling along with recent practices and future challenges.
The more aluminum is recycled, the more benefits are realized
Demand for aluminum is expected to rise in the future, but reserves of bauxite, the world's main source of aluminum, will become depleted if aluminum products are discarded as is. Thankfully, aluminum is easy to recycle, so we can avoid depleting bauxite reserves while also reducing waste by recycling aluminum products.
Moreover, by using recycled aluminum, we can bypass the aluminum smelting process, which emits a substantial amount of CO2. Compared with smelting, recycling aluminum consumes 97% less electricity. Given all of these benefits, the importance of aluminum recycling will grow in the future as the usage of aluminum increases in line with projections.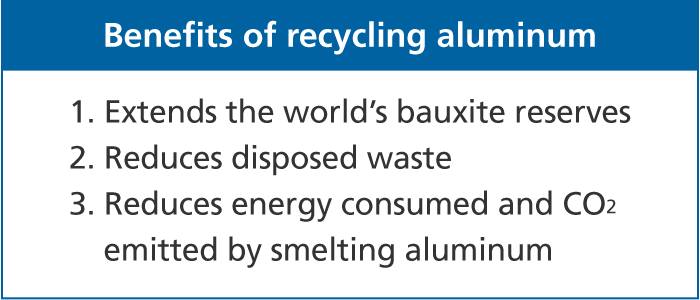 Advances made in aluminum recycling
Aluminum is extensively recycled today. For example, about 98% of all aluminum beverage cans in Japan were recycled in 2019*. While most recycled aluminum comes from beverage cans, aluminum used in smart phones, laptops and tablet computers are also recycled. Recently, aluminum parts of decommissioned bullet trains in Japan have been recycled for luggage racks and other interior components of new model bullet trains, a world-first in the high-speed train industry.
* According to the Japan Aluminium Can Recycling Association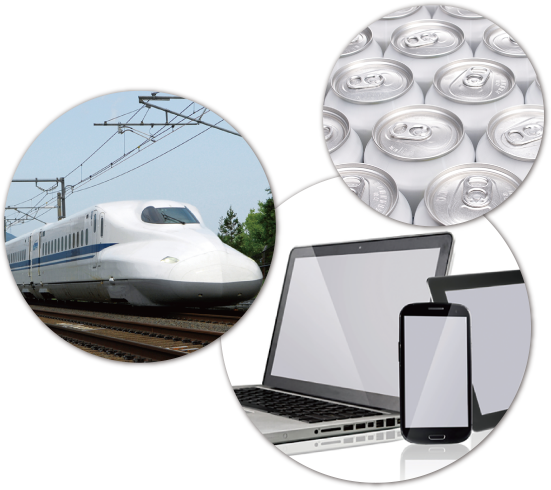 Promoting more recycling through various initiatives
While most people are aware that aluminum beverage cans are recyclable, they can play an even bigger role in recycling by learning more about the components of various other products that can be reused before their final disposal. As a responsible aluminum product manufacturer, UACJ is working to ensure that the aluminum used in many of those products can be reused by developing easily recyclable aluminum alloys and technologies for removing foreign matter during the recycling process. Furthermore, UACJ participates in national projects and collaborates with other companies in industry-wide initiatives aimed at promoting recycling in society.
Projected demand for aluminum from Japan's transport and construction industries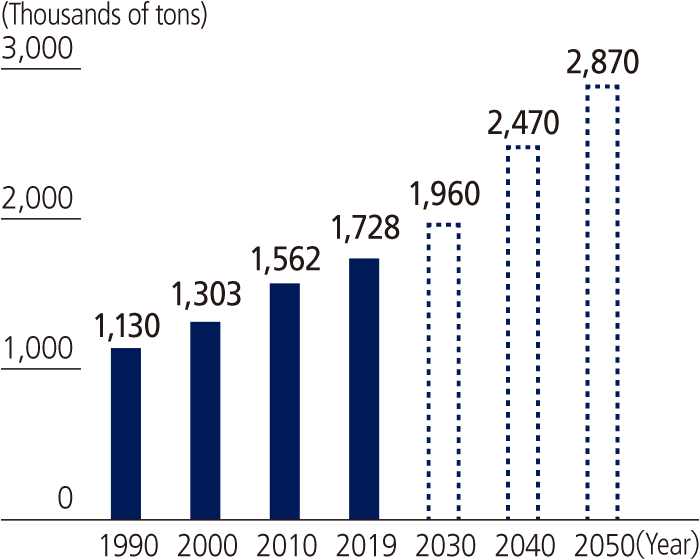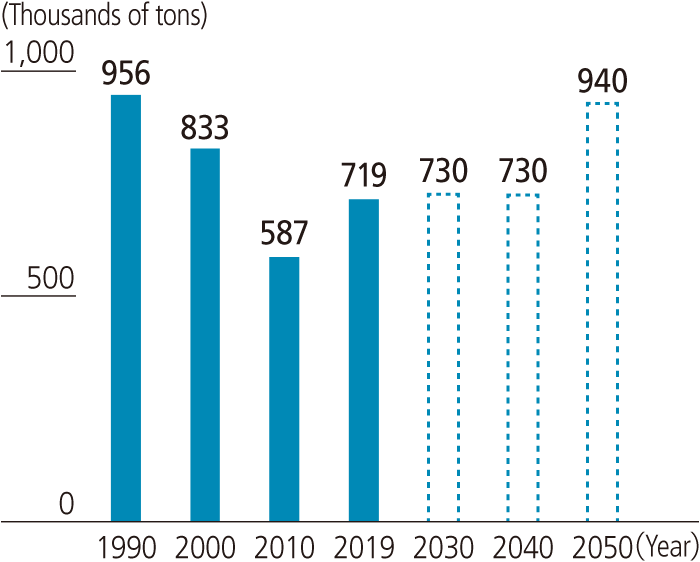 Source: Aluminium Vision 2050 published by the Japan Aluminium Association in September 2020

Promoting sustainability across the entire supply chain

UACJ joins the Aluminum Stewardship Initiative

UACJ became the first rolled aluminum product manufacturer in Japan to join the Aluminum Stewardship Initiative, a global organization that aims to improve the sustainability of the entire aluminum supply chain. Through its membership, UACJ is striving to play a leading role in sustainability-related actions—especially aluminum recycling—and raise its profile as a sustainable global company.