Special Feature(July 2015)

Construction of the UACJ (Thailand) Co., Ltd. (hereafter: UATH) Rayong Works began in 2012. The second phase of construction—covering everything from casting to hot rolling—will finish in 2015, allowing for full-scale integrated production to commence.
Along with Japan and USA, the Rayong Works will position Thailand as one of three cornerstones in UACJ's global production network. This will allow us to better supply aluminum not only to the Asian market, where demand is growing, but also to meet the needs of regions worldwide.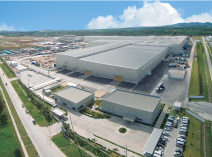 Demand for Beverage Can
Stock Continues to Grow in Asia

Focus on Highly Profitable Can End Materials
Due to economic and population growth, demand for beverage cans in the Asian market has been rising. In response, the UACJ Group plans to utilize the UATH Rayong Works, which will go into full-scale operation in 2015, to meet this lively demand. The Rayong Works will be a leading manufacturing base for Asia, producing aluminum can stock and end materials. Production of can top materials requires sophisticated manufacturing technologies, thus limiting the number of makers who can supply such materials. As a result, we expect so see significant profitability in this area. We also plan to supply stock for can bodies in the future, meeting the overall needs of beverage can manufacturers. By expanding production scale through 2017 and capturing a large share of the market, we expect this sector to become a stable pillar of the UACJ Group's operations.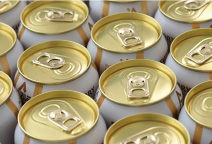 Formulating distinct policies for profitable materials
Can ends

In order to withstand internal pressure, can tops require sophisticated manufacturing technologies. In particular, we plan to increase our focus on added-value, coated can top materials, thus capturing a large share of the market by 2017.

Can bodies

While market competition for these materials is high, we plan to capitalize on the large share we will acquire in end materials to expand body material sales after 2017. We also plan to use our capabilities in both end and body materials to meet demands from North America and Oceania.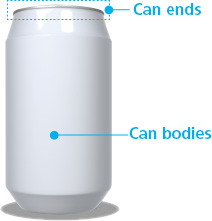 Demand for Automobiles is
Growing Worldwide

Expanding Business to Multiple Regions
Demand for automobiles is growing, worldwide. Likewise, demand for the UACJ Group's high-quality, advanced-technology automotive heat exchanger materials is also growing. The UATH Rayong Works, which combines high-quality and lowered costs, will seize on the new opportunities for expansion offered by these changes in the market. In addition to meeting demand in the Asian market, which is home to a large number of auto part manufacturers, we also plan to meet demand from other regions, utilizing the Rayong Works as a cornerstone in our global production network. In addition to previous progress made in Europe, we plan to expand business from Thailand to regions worldwide.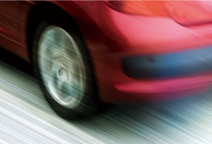 The UATH Rayong Works to Meet Market Demand and Support Economic Development and Job Creation
We aim to make the UATH Rayong Works one of Asia's leading manufacturing bases. In addition to capital investments for the mill and equipment, we also aim to employ and train local workers. Our efforts to develop the local economy, create jobs and train engineers have garnered praise from the Thailand Ministry of Industry, the Board of Investment of Thailand and the Industrial Estate Authority of Thailand.