Compressor Wheel Casting for Turbochargers
For Automobile Turbochargers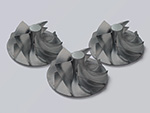 Amid an expanding market for automobiles, global demand for turbochargers is growing, as they provide a relatively inexpensive means of improving environmental and fuel performance. Cast compressor wheels are key turbocharger components, and ours are highly valued by customers for their durability and dimensional precision.
Features
High-precision mold-transfer technology increases surface quality and achieves good dimensional precision.
Low-pressure die casting is used to boost internal quality, thereby achieving high durability.
Processes are divided to minimize costs. UACJ Foundry & Forging Corporation produces molds, while mass production is handled by UACJ Foundry & Forging (Vietnam) Co., Ltd.
Applications
Production Technologies
Precision casting technology
Mold transfer technology :
High-precision master mold transfer method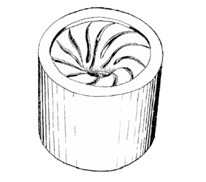 Casting technology :
Internal quality improved through low-pressure die casting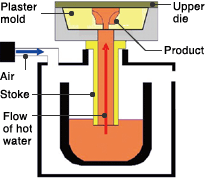 UACJ Cast Technologies (Technology)
Production System
Mother plant
UACJ Foundry & Forging Corporation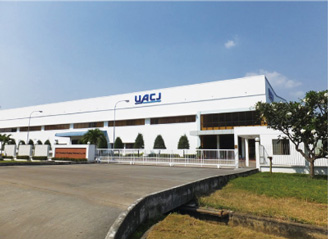 Development of new products and technologies
Mold production
Manufacture of mass-produced parts
Mass-production plant
UACJ Foundry & Forging (Vietnam) Co., Ltd.
Manufacture of mass-produced parts
March 2007:Mass production begins
Location:Tan Thuan Export Processing Zone,
Ho Chi Minh City, Vietnam
Contact Us