Embossed

SMART SHEET Lightweight, High-Rigidity Aluminum Panels
For significant weight reduction not achievable through simple material replacement
SMART SHEET®is an ultra-lightweight, high-rigidity aluminum alloy panel, designed by optimizing UACJ's computer aided engineering (CAE) analysis technology. With a weight around one fifth of that of a steel plate but the equivalent bending rigidity, it can be used as an alternative material to realize a significant weight saving—something that is otherwise difficult to achieve through simple material replacement.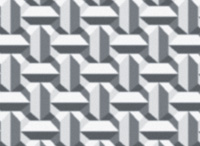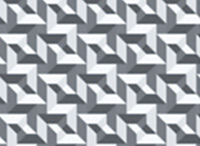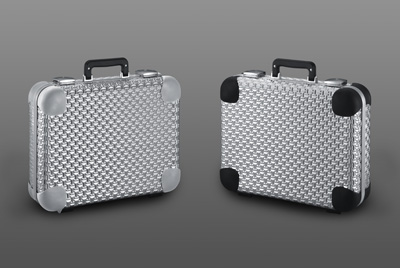 Features
Optimally designed panels realized by amassing UACJ's computer aided engineering capabilities.
Superior bending rigidity, surface stiffness, and torsional stiffness.
Discrepancies in rigidity can be minimized through a bending orientation similar to regular corrugated panels.
Can greatly improve energy absorption capacity.
Results of Three-Point Bending Tests on the H Pattern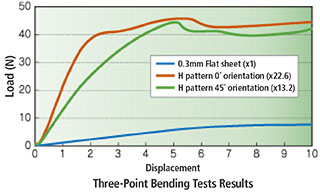 Panel Mass Comparison When Bending Rigidity is Even
Steel sheet with a thickness of tmm
Type
Sheet thickness (mm)
Density
(Mg/m3)
Comparative mass
Steel sheet
1t
7.8
1.0
Aluminum sheet
1.4t
2.7
0.5
SMART SHEET®
lightweight, high-rigidity aluminum panel*
0.6t
2.7
0.2
Aluminum sheet with a thickness of tmm
Type
Sheet thickness (mm)
Density
(Mg/m3)
Comparative mass
Steel sheet
0.7t
7.8
1.0
Aluminum sheet
1t
2.7
0.5
SMART SHEET®
lightweight, high-rigidity aluminum panel*
0.4t
2.7
0.2
Note: The comparison was made using a forming depth of 10 x tmm when sheet thickness was tmm
*Calculation for high-rigidity panel used bending rigidity at a 45˚ orientation
Contact Us